NYC Texting Alert : City is Closing Parks Due To Snow
I was talking to one of my blogger contacts using my iPhone tonight when NYC.gov sent me a text alert.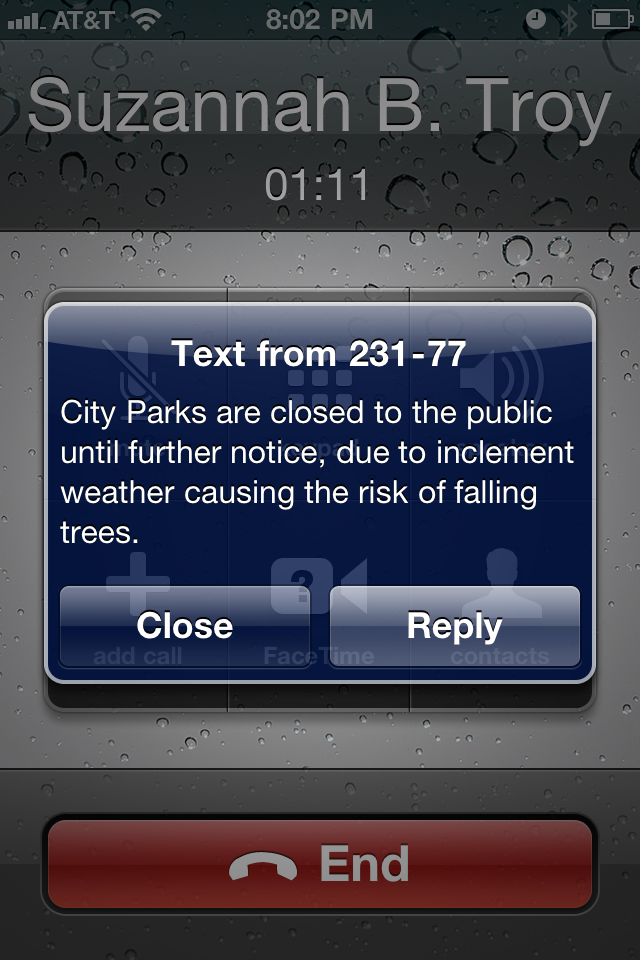 Will Mayor Michael Bloomberg use weather as an excuse to close Zuccotti Park ? He already used weather to raid the park for any electric generators.