Mic Check !!
How many HIV/AIDS services ended by the closing of St. Vincent's ? Shame on the Rudin Family !!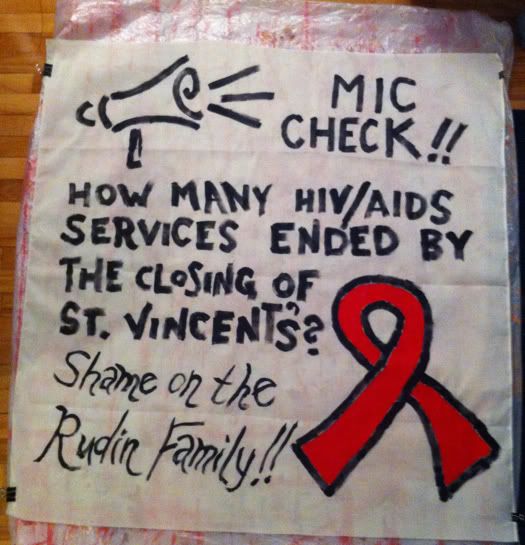 Date : Wednesday, April 18, 2012

Time : Show up at 6:30 p.m.

Place : Gotham Hall, 1356 Broadway, NYC
The Rudin family practically foreclosed on St. Vincent's Hospital, shutting down the historic hospital's HIV/AIDS treatment programs and clinics. In the on-going fight against AIDS, why did the Rudin family close the critical prevention and care services to men, women and families that are living with, or affected by, HIV/AIDS in New York City ? Join us for this important protest.