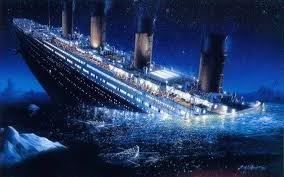 To commemorate the 100th anniversary of its sinking, please join us on Saturday night for a Titanic candlelight vigil :   
RSVP to 100th anniversary vigil for the Titanic disaster
.
Titanic Candlelight Vigil for St. Vincent's Hospital
Public Event · By Hands off St. Vincent's
Saturday, April 14, 2012
7:30pm until 8:30pm
Bring candles. When the Titanic sank, Sister Miriam Kevin Phillips said, the Sisters of Charity wired the rescue ship, the Carpathia, that St. Vincent's ambulances would be waiting at the dock, but would take only passengers from steerage. They knew, she said, that the rich passengers would be taken care of. Let's pay respect to the hospital, which provided emergency and life-saving medical care to the 99%.