All of a sudden now, the NYPD are worried about their "public relations." They are worried enough to pay thousands of dollars for advertisements, but not worried enough to change the policies, which give them the bad reputation that they have.
Our demand is that the City Council defund the NYPD of the resources that allows police to carry on their unconstitutional and discriminatory policy of using "stop-and-frisk" unfairly and illegally towards minority communities.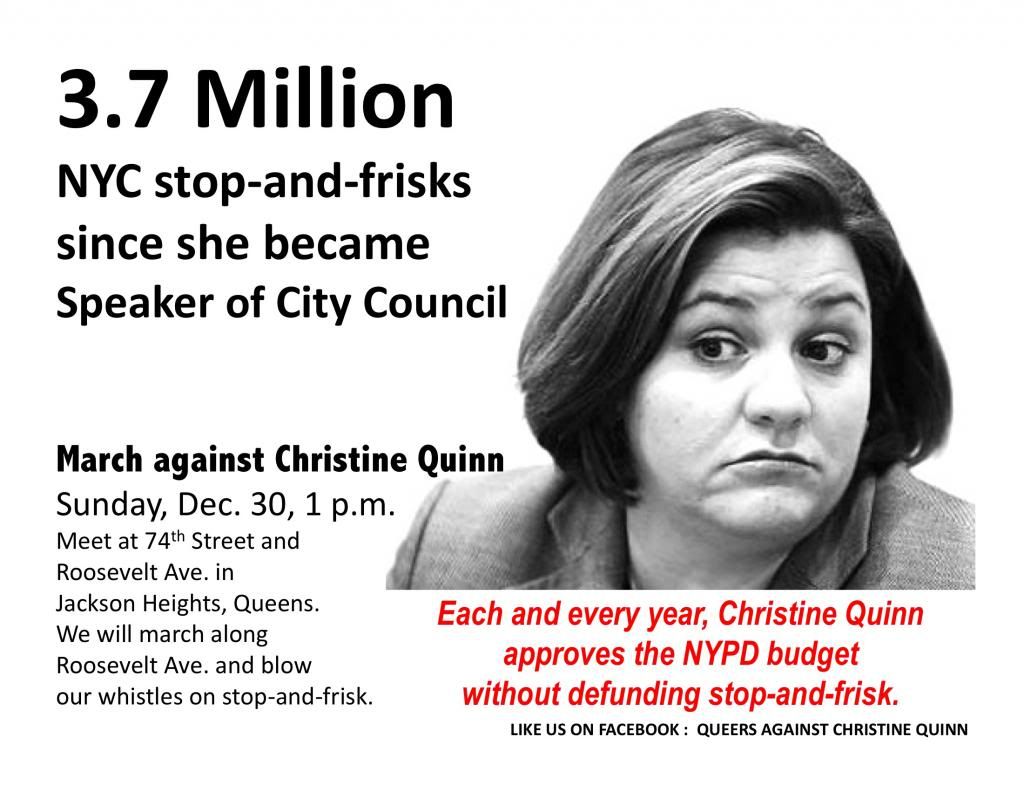 Join us on Sunday at 1 pm in Jackson Heights for a protest against one of the chief political enablers of the "stop-and-frisk" policy : March Against Christine Quinn and Stop-And-Frisk.
Each and every year, @chriscquinn approves the #NYPD budget without defunding #stopandfrisk facebook.com/events/2573144… @endstopfrisknow

— Stop Christine Quinn (@stopchrisquinn) December 24, 2012