Update : Is Gov. Andrew Cuomo closing hospitals to use taxpayer money to bailout the NFL Buffalo Bills football team ?
Save SUNY - Downstate Hospital at Brooklyn from Save SUNY on Vimeo.
Act now to save SUNY Downstate Medical Center in Brooklyn !
The proposed 2012-13 state budget fails to restore $68 million in hospital subsidies slashed from the 2011-2012 budget for Brooklyn's Downstate Medical Center, Stony Brook University Hospital Medical Center and Syracuse's Upstate Medical University.
Contact your legislator now !
Don't let state budget cuts jeopardize SUNY hospitals and medical schools. Tell lawmakers to properly fund our hospitals so New Yorkers continue to receive world-class health care.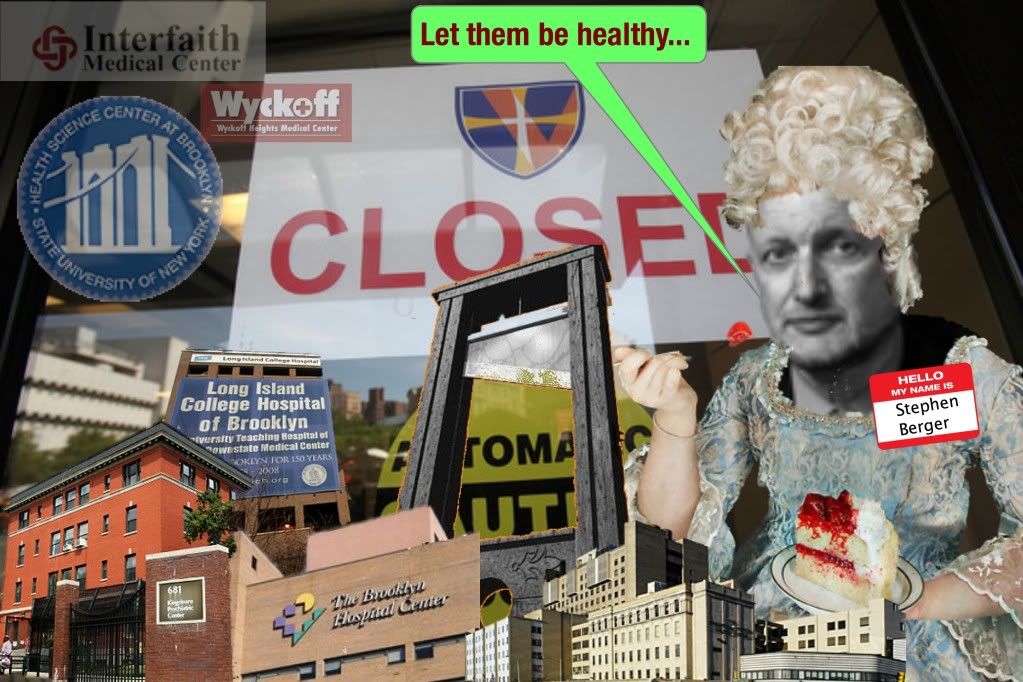 A state commission run by Stephen Berger, a Wall Street millionaire with designs on privatizing the state's public teaching hospitals, wants to close inpatient and many clinical services at Downstate's University Hospital—which would leave thousands of poor, uninsured and underinsured patients without necessary, ongoing health care services.
Vital community health clinics and programs run by Downstate may close. Thousands of jobs could be lost. And if Berger gets his way at Downstate, you can bet he'll be targeting teaching hospitals at Stony Brook and Syracuse.