Is Christine Quinn the "Doctor Death" of New York City hospital closings ?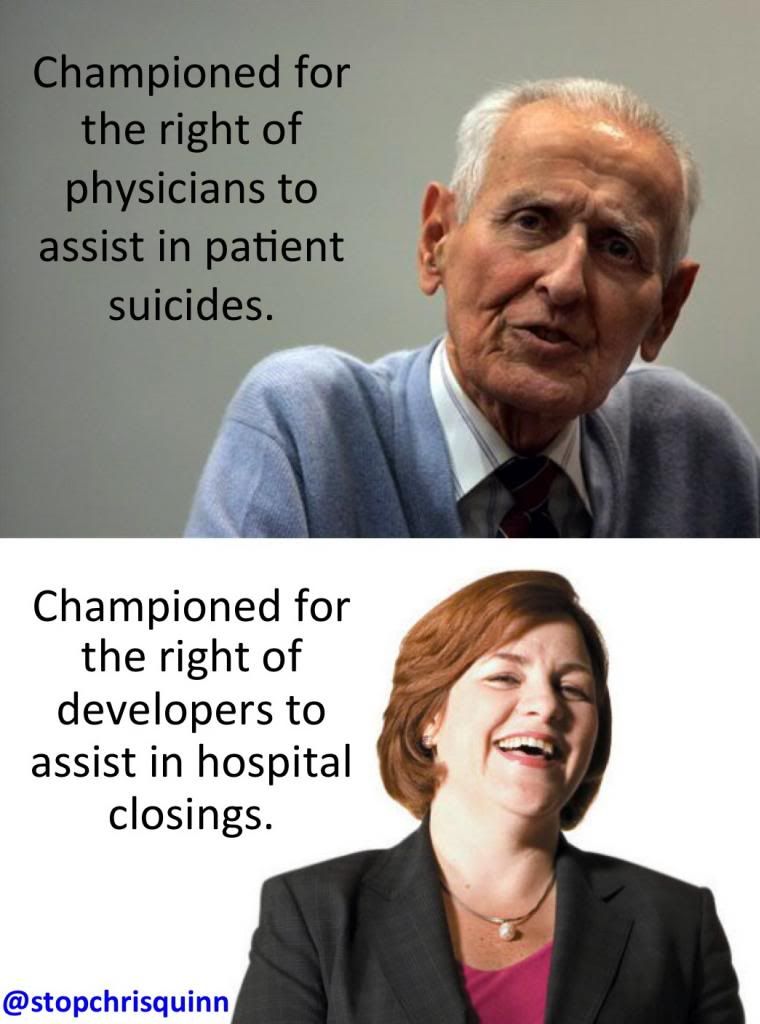 Will Long Island College Hospital and Interfaith Medical Center be added to this list of hospitals that New York City Council Speaker Christine Quinn has allowed Real Estate Developers to close ?
Christine Quinn had 10 chances to save 10 NYC hospitals from closing or downsizing.
She saved none.
In the time that Christine Quinn has been Speaker of the New York City Council, ten hospitals have been closed or down-sized :
Westchester Square Medical Center in the Bronx became bankrupt and was sold in 2013 ; it is expected to be down-sized into an urgent care center
Peninsula Hospital Center in Far Rockaway, Queens, filed for bankruptcy and was closed in 2012
North General Hospital in Harlem declared bankruptcy in 2010
St. Vincent's Hospital in the West Village was shut down in 2010, so that the Rudin family could build luxury condos
St. John's Queens Hospital in Elmhurst went bankrupt in 2009
Mary Immaculate Hospital in Jamaica went bankrupt in 2009
Parkway Hospital in Forest Hills closed in 2008
Cabrini Medical Center in Manhattan closed in 2008
Victory Memorial Hospital in Bay Ridge closed in 2008
St. Vincent's Midtown in Manhattan closed in 2007
If your life depends on comprehensive emergency care, how safe will you be with Christine Quinn as mayor ?