Does Speaker Quinn's campaign material only amount to litter ?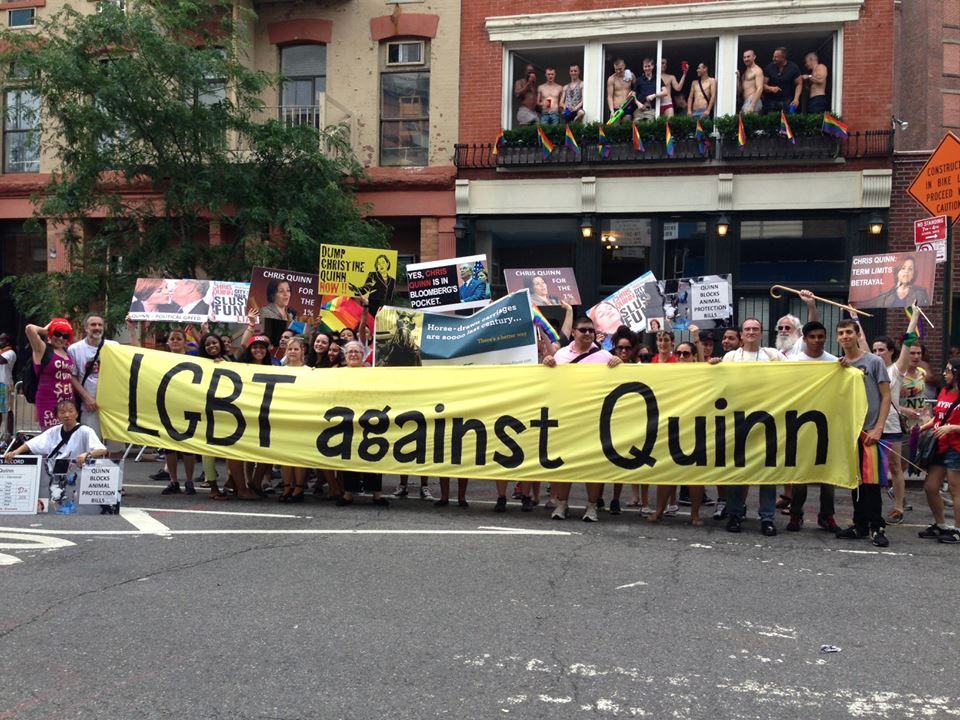 Yesterday's Heritage of Pride Parade was billed as a huge celebration of the SCOTUS victories that saw the overturning of the Defense of Marriage Act ("DOMA") and Prop 8. To that end, you saw political spin being given to the participation of political figures in yesterday's parade, as if each year, politicians needed a different reason to march in the Heritage of Pride Parade -- reasons other than the fight is not over for civil equality.
But if there was any extra jubilation in the parade to be found from the advancements made in the area of marriage equality, what does it say about the parade's symbolism when LGBT New Yorkers come together to march against the mayoral campaign of openly-lesbian New York City Council Speaker Christine Quinn ?
After members of Queers Against Christine Quinn completed the march in yesterday's Heritage of Pride Parade, members found hundreds of posters from Christine Quinn's mayoral campaign abandoned and discarded at the end of the parade route, just off of Christopher Street. The Quinn campaign's participation in the parade was all for a temporary show of support for her troubled mayoral campaign. But the reasons that voters have against for voting against her in this year's mayoral election are rooted in her long-term betrayals on issues like overturning term limits, her conflicted handling of the closing of St. Vincent's Hospital, and her refusal to stand up to Mayor Bloomberg's 1% agenda. Quinn's campaign treats her resources as disposable, and that includes the one-time support she used to have in the LGBT community.