OP-ED : The Rudin Condo Conversion Of St. Vincent's Hospital : Silent Heart Attacks Waiting To Happen, Which North Shore-LIJ-Lenox Hill Urgent Care Center Cannot Treat.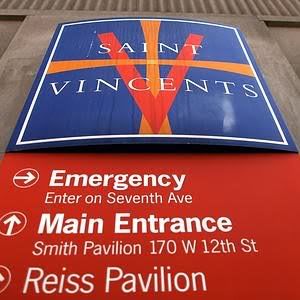 According to an article in USA Today, ambulances and Fire Rescue crews cannot be counted on transporting the most critically ill patients to stand-alone "emergency departments" such as the one that Bill Rudin is building for the West Village. Mr. Rudin is building a flim-flam urgent care center that has all of 2 "hospital beds" as political cover, so that he can get approved to convert St. Vincent's Hospital into luxury condos. In the rest of the country, in most smaller cities and even in rural communities, trauma patients and those having strokes or heart attacks cannot be transported to urgent care clinics or even to stand-alone "emergency departments," because those facilities cannot save people's lives when every minute matters. In Miami, for example, ambulances are forbidden from bringing patients to stand-alone "emergency departments."
Seeing as how there are acute healthcare emergencies, such as strokes and heart attacks that happen all the time, what is to become of those patients ? How can the Rudin family live with themselves by selling the lie that an urgent care clinic can treat silent heart attacks ? The very definition of a silent heart attack is one that the patient begins to suffer from indications that the patient does not believe are serious, and then the patient waits too long to get help. One must wonder if the entire Rudin Family Luxury Condo Conversion Plan isn't a metaphorical "silent heart attack" all unto itself : the luxury condo plan is a warning sign that the healthcare for the 99% is being eliminated, much like the social safety net is being shredded, and yet there are no alarm bells going off.