Melanie Meyers is just one of the lobbyists, who Bill Rudin and the Rudin Family hired, to scheme the system to approve their Luxury Condo Conversion of St. Vincent's Hospital.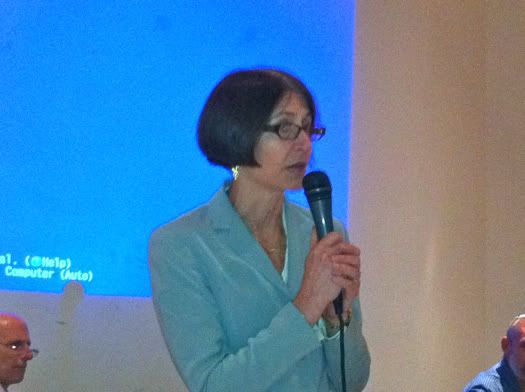 Over the course of the last 4 years, Rudin Management Company, Inc., has paid at least $371,246 in declared lobbying expenses to the real estate lawyers and other lobbyists at the law firm of Fried, Frank, Harris, Shriver & Jacobson LLP.
The Fried Frank real estate lobbyist that was most visible during the Community Board 2 hearings was Melanie Meyers. (Fried Frank is the old law firm, where Sarge Shriver once worked as a name partner ; Fried Frank is now disparaging Mr. Shriver's activist commitment to healthcare under President Lyndon B. Johnson's "War on Poverty.")
As of February 5, 2012, information available on the New York City government website indicates that Rudin Management Company, Inc., has declared $576,921 in lobbying expenses under the "Pay-to-Play" campaign finance reform regulations.