@chriscquinn Don't let history sanitize the past. #EdKoch was silent while 1000's of LGBT NY-ers fought and died from AIDS. @tlrd @joemygod

— ACT UP New York (@actupny) February 2, 2013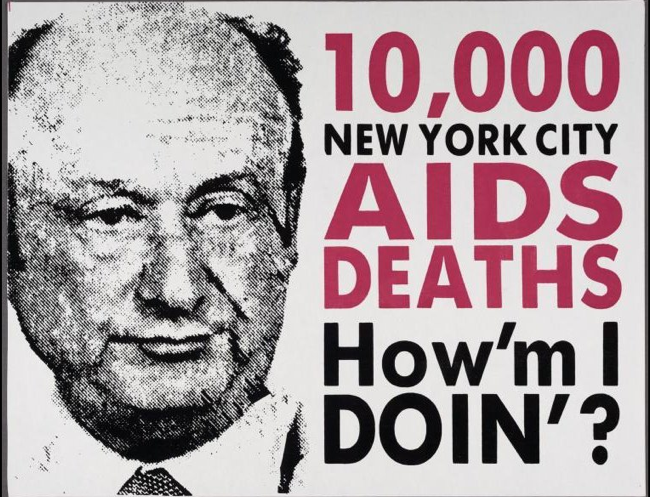 Christine Quinn issues revisionist Tweet to celebrate Ed Koch, who was responsible for many AIDS deaths.
New York City Council Speaker Christine Quinn issued public statements yesterday to honor for mayor Ed Koch.
All of New York City is in mourning today as we say goodbye to a great mayor, a great man, and a great friend.

— Christine C. Quinn (@ChrisCQuinn) February 1, 2013
However, Speaker Quinn's sucking up to Mayor Koch's fans triggered a huge, stinging backlash from AIDS activists, who are critical of Mayor Koch, for doing NOTHING during the early years of the AIDS crisis.
"We will never forget his contemptible legacy of neglect during the early years of the HIV/AIDS crisis," wrote Peter Staley on his Facebook page, for example.
I'm a supporter, but @chriscquinn's mass email is tone deaf to the gen. of gay NYers who fought Koch's AIDS neglect twitter.com/peterstaley/st…

— Peter Staley (@peterstaley) February 1, 2013