The construction workers at the site of the former St. Vincent's Hospital are using a regular street-side dumpster to collect Asbestos and Asbestos-contaminated construction materials in the luxury condo conversion to benefit Rudin Management Company.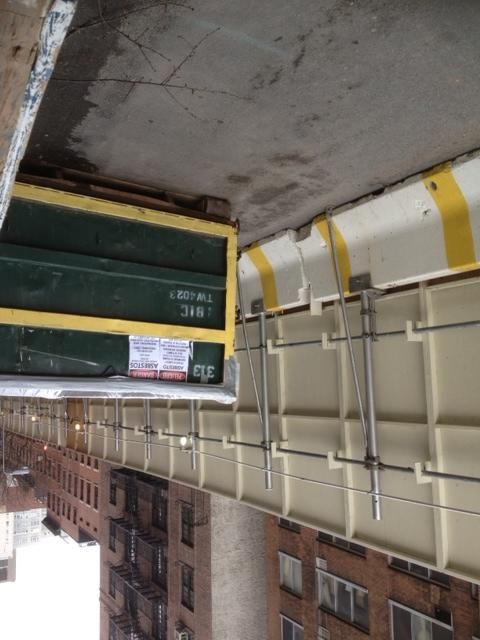 Photo credit : Anonymous (via Suzannah B. Troy)
For weeks, there have been concerns expressed amongst the residents of the West Village, around the former site of St. Vincent's Hospital, about the integrity of the asbestos abatement procedure being conducted by Rudin Management Company construction workers.
There have been other disturbing photographs being shared amongst community activists, showing construction workers wearing scary-looking Haz-Mat suits at the construction site.
Some activists have been trying to collecting official reports about the safety of the seemingly casual treatment of asbestos at the construction site, but, thus far, no official reports have been released.
Almost a year ago, the blogger Suzannah B. Troy noticed Asbestos records that were exposed to the elements.
The below report only contains one reference to Asbestos, namely, that there was a presence of the carcinogen on the construction site, and nothing else.
2011 05 23 Saint Vincent Eas City Planning Asbestos
More information is available about the out-of-control Asbestos problem at the Rudin condo conversion.