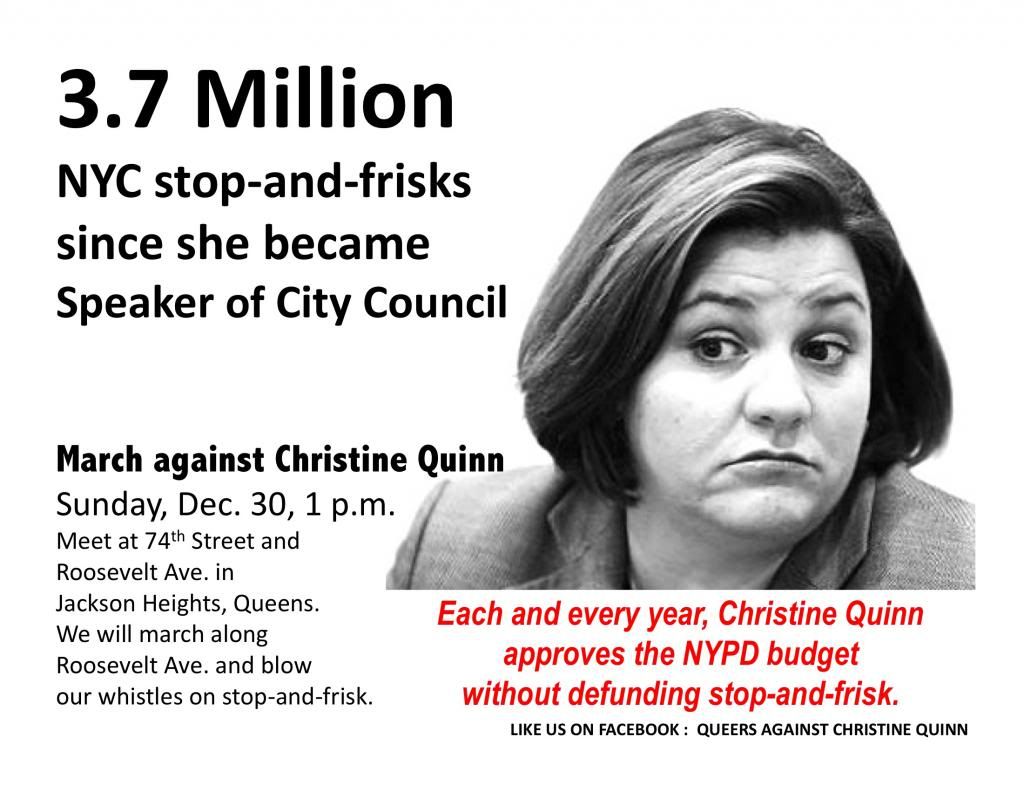 Since she became Speaker of City Council, over 3.7 million New Yorkers have been stopped and frisked. Why is this acceptable ?
Stop and Frisk Flashback Rewind
Last May, 20 activists were convicted in a criminal trial related to an act of peaceful civil disobedience when a mass protest took place against Mayor Michael Bloomberg's misdirected and possibly illegal use of NYPD to ''stop and frisk'' people of color in New York City.
Twenty protesters were convicted on Friday of disorderly conduct at a demonstration in the fall over the New York Police Department's controversial stop-and-frisk policy.(NYTimes)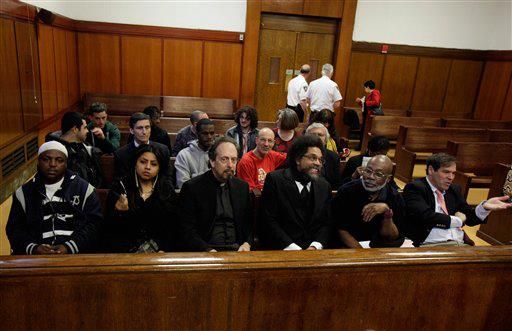 A criminal court judge in Manhattan convicted all the defendants in one of the biggest group trials in recent years over a political protest in the city. The trial drew additional attention for counting the civil rights advocate Cornel West among the defendants. They were arrested Oct. 21 while standing in front of a police station door to protest the stopping, questioning and sometimes frisking of hundreds of thousands of people annually," reported The New York Times.
New York City Council Speaker Christine Quinn has been enabling the NYPD's use of its "stop and frisk" policy.