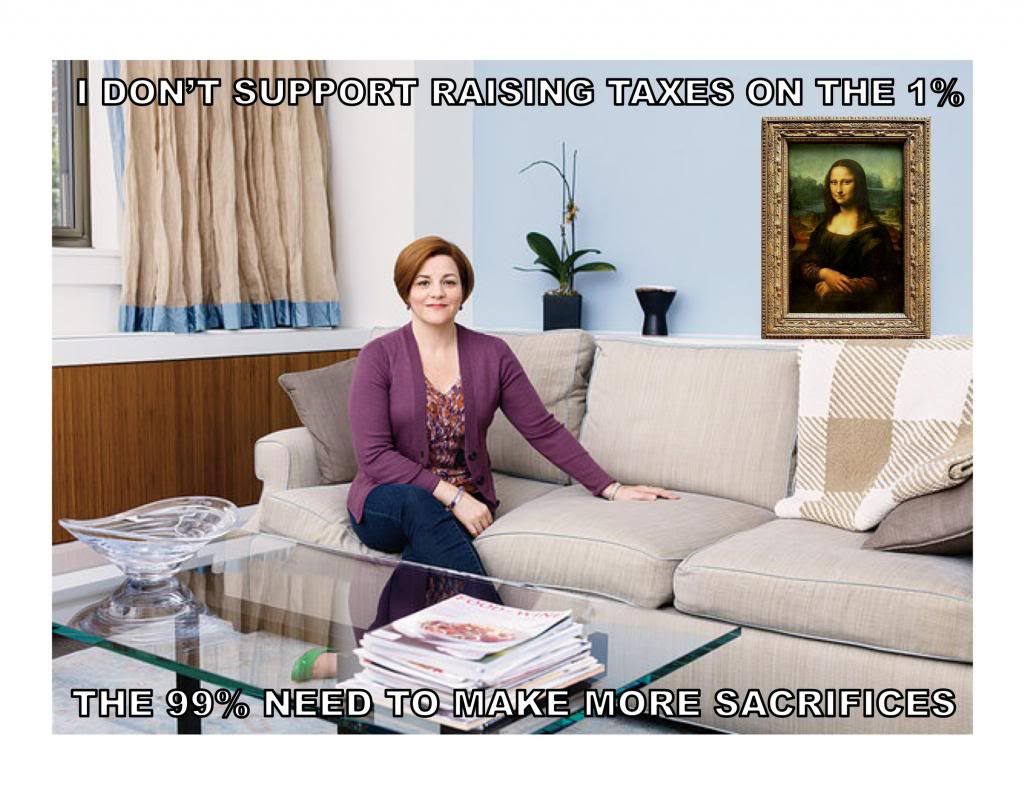 In the post-Occupy Wall Street world that we live in, now comes New York City Council Speaker Christine Quinn, who has flip-flopped -- she has announced that she no longer supports her very own 2009 proposal to raise taxes on the 1%. Instead of raising taxes on the top income-earners in New York City, Speaker Quinn now favours not raising taxes on them.
Because she is ashamed of being outed as secretly supporting the 1%, "Ms. Quinn on Monday repeatedly declined to answer questions about her position on income taxes," The Wall Street Journal reported.
But as early as 2009, it already seemed that Speaker Quinn was backtracking on tax increases on the wealthy.