New York City Council Speaker Christine Quinn will oppose a bill allowing stop-and-frisk lawsuits. "No redress of grievances for you !"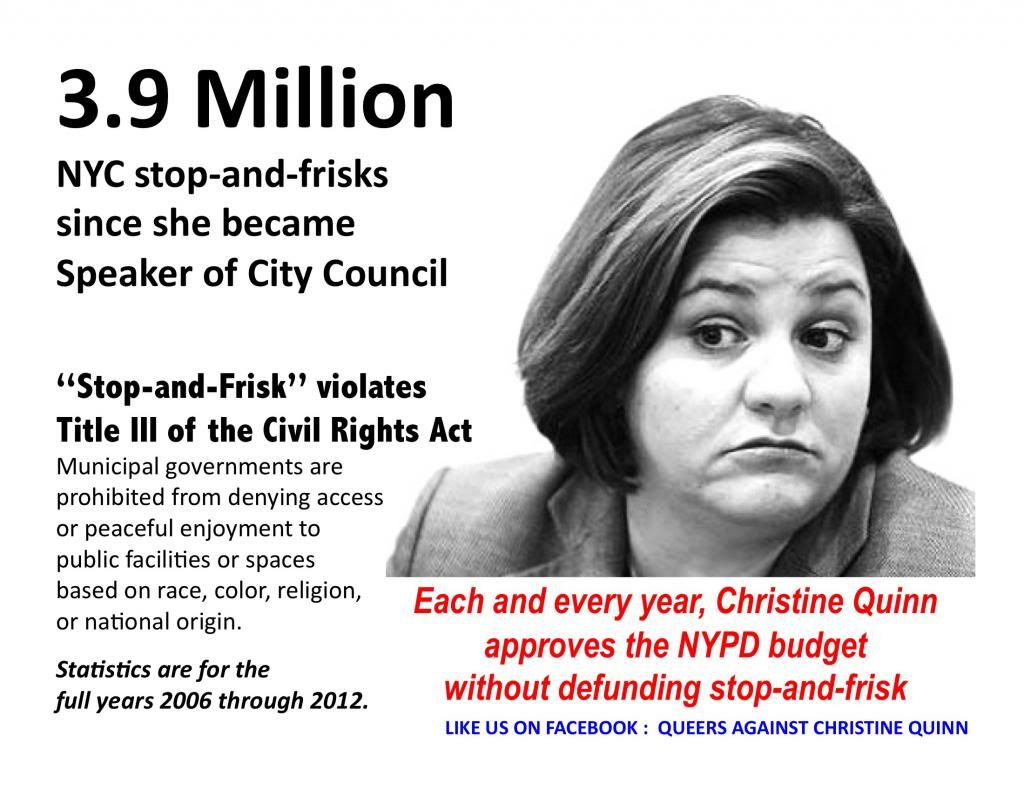 City Council Speaker Christine Quinn, whose candidacy for mayor is collapsing under criticism by Democratic primary voters, says she would oppose a bill proposed by Councilmen Brad Lander and Jumaane Williams, which would allow New Yorkers to file lawsuits against the NYPD in state courts, alleging racial profiling by police, reported The New York Daily News.
Speaker Quinn has made it a centerpiece of her mayoral campaign to defend NYPD commish Raymond Kelly. Speaker Quinn also wants to keep "stop-and-frisk" -- a dual prong political calculation to appear "touch on crime," even if it means keeping a racist, illegal, and unconstitutional police tactic.
''Stop-and-frisk is the biggest use of racial profiling in the United States of America,'' said John Liu last week.
How could it come to be that Speaker Quinn, who once lead the Anti-Violence Project, would abandon victims of discrimination and excessive police use of force ?
This is what happens, over and over again, when Speaker Quinn puts her own political ambitions over fairness, justice, and equality.